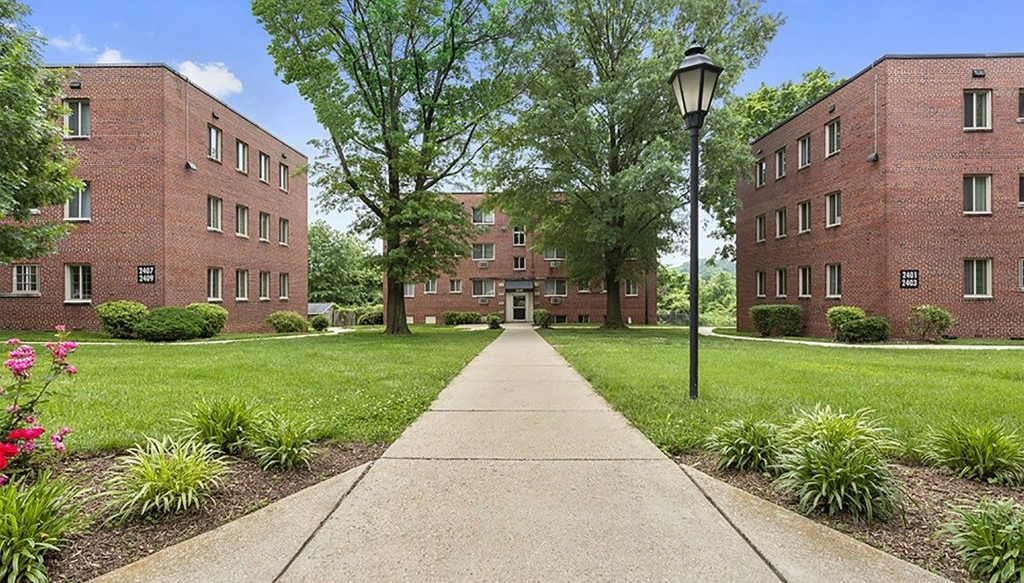 Baltimore Investor Completes Second Purchase This Year With Two More on Deck.
Signature Properties has picked up its latest Washington, D.C.-area investment as the firm fast approaches 3,000 apartments in its growing portfolio.
The Baltimore value-add investor completed an off-market deal with the Kohn family to acquire South Pointe, a 390-unit, 1940s-vintage complex located just outside Washington in Temple Hills, Maryland. The firm paid nearly $48 million for the property, roughly five years after the Kohn family bought it for $35.8 million. Nine years ago, Federal Capital Partners bought it for $12.5 million.
Signature Properties President Michael Katz told CoStar News he likes what he sees in Temple Hills, an older suburb with a primarily renter-by-necessity population that has seen an uptick in occupancy and rent growth as D.C.-area residents look for cheaper living.
Part of that optimism stems from what the firm is seeing at Raleigh Court, a 99-unit apartment complex around the corner from South Pointe that Signature bought in 2018 for $11 million. There, Katz said, the firm is seeing a lot of growth since renovating the units, which is ultimately leading to "good tenants and higher rents."
Katz said Scott Melnick of Melnick Real Estate Advisors, with whom he had worked with before and who was representing the Kohn family, recommended the property to him. Signature Properties is also under contract on a tax credit property in Temple Hills that Katz expects to close on in May.
"We're very optimistic about the area continuing its growth," said Katz. "We see more and more people moving out of D.C. and moving out to the suburbs. And this is right on the line."
Signature is a midpriced apartment investor that launched in 2007 with just eight units, but has since grown its portfolio to more than 2,000 apartments with an eye on adding another 1,000 units to its D.C.-Baltimore portfolio this year. The firm last month bought a 159-unit complex north of Baltimore in Owings Mills and is under contract on another suburban Baltimore property Katz expects to close on in April.
The company's latest investment sits right on Southern Avenue, a boundary street between D.C. and Maryland. It also is situated between the Southern Avenue and Naylor Road Metro stops and is a short drive to St. Elizabeths East, the 1.8 million-square-foot, D.C.-owned site anchored by the Entertainment and Sports Arena — home to the 2019 WNBA Champion Washington Mystics.
Katz noted that despite South Pointe's age there was little deferred maintenance. And with a capital improvement plan on deck there is room for rents to grow. Katz plans to upgrade the units, landscaping, hallways and common areas, as well as add a gym and a business center.
South Pointe consists of studio to three-bedroom apartments. It is currently 95% leased, with average monthly rents hovering around $1,100.
For the Record
Scott Melnick, Jesse Mates and Phil Pitney of Melnick Real Estate Advisors brokered the deal.
Please see CoStar COMPS #5063039 for more information on the transaction.